TIMELY APPRAISALS RESULT IN HAPPY EMPLOYEES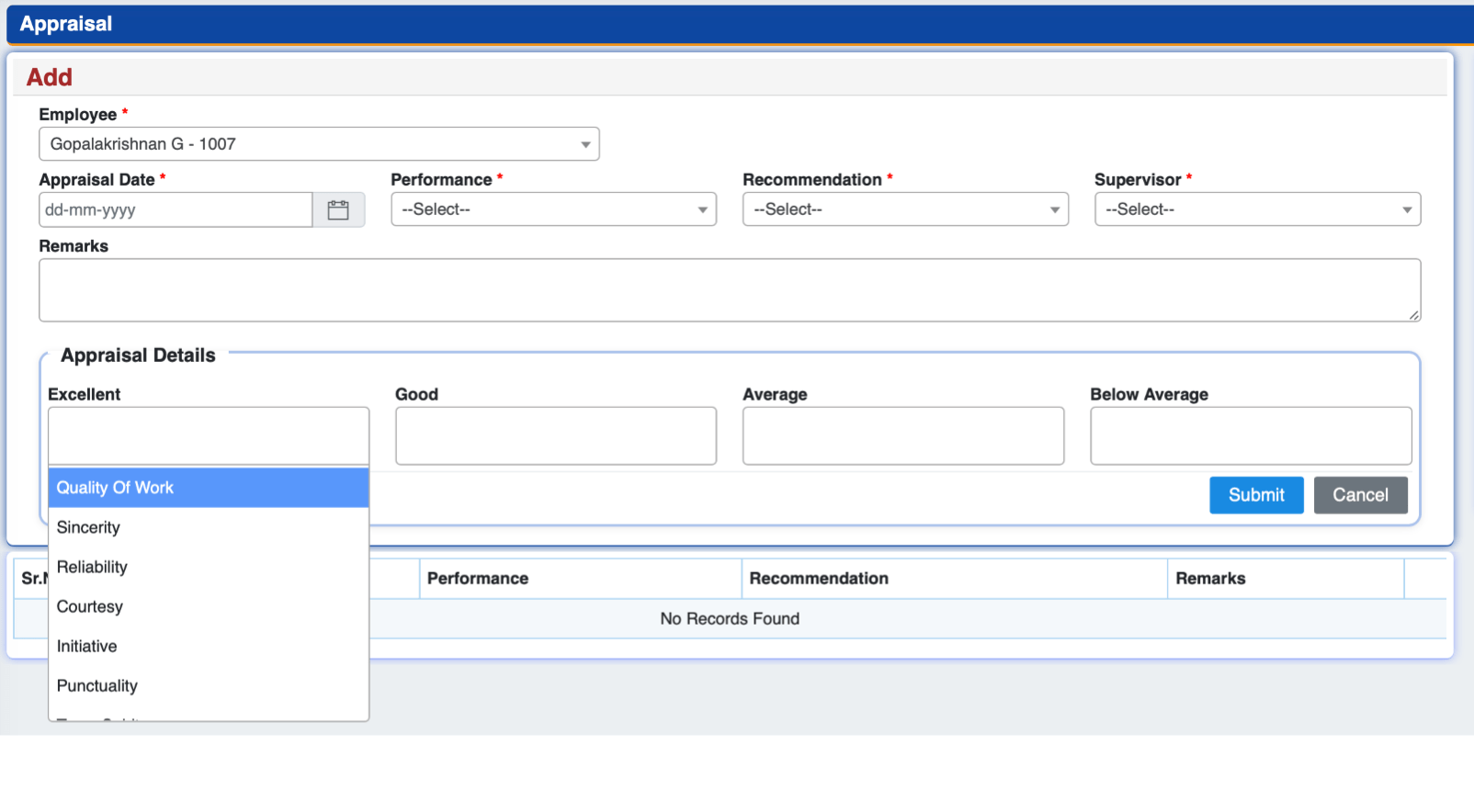 PROMPT APPRAISALS CAN CONTRIBUTE TO CHANGES IN THE PAYROLL AND MOTIVATED EMPLOYEES.
Performance appraisal is a systematic activity which helps an organisation to determine the extent to which an employee is delivering aligned to business results. Envision helps keep employers and employees happy and motivated with tools for timely appraisals.It helps design and implement appraisal methods and maintain the records. This helps focus on the processes of setting up goals for performance as individuals/teams and designing performance assessment methods. Envision HRMS gives an organisation data-driven tools to make good promotion and payroll decisions. `
WHEN DEALING WITH GRIEVANCES SEND WARNINGS AND KEEP TRACK OF EMPLOYEE PERFORMANCES EFFORTLESSLY.
If any employee performance is not upto the expected level or any employee is facing any kind of issue with working environment/resources/infrastructures / behavioural challenges etc.. Envision HRMS allows both the employer as well as employee to raise a grievance ticket. The human resources department can track and record these grievances and the actions taken or warnings given.
A PLAN THAT'S BEST FOR ALL YOUR HR NEEDS.
Our customized services come with flexible cost-effective prices to suit all businesses. Reach out to us with your needs and let us provide innovative affordable solutions.