OFFBOARDING & EXIT INTERVIEWS MADE EASY.
MAKING THE EXIT PROCESS SMOOTH AND EFFICIENT.
An employee exit process consists of the policies and procedures (exit formalities) that are followed, it is a lot of paperwork for both the HR team and the employee exiting. Envision HRMS is efficient in assisting you every step of the way. With Envision HRMS it is effortless to keep track and current status of assets and their return to the company. The process of keeping track of current assets and their return to the company is a crucial part which envision HRMS helps complete effortlessly.
ONE CLICK TO MAKE THE EXIT CLEARANCE PROCESS SIMPLER AND DIVERSIFIED.
You never know the person leaving your employment may become a client or refer business to you in the future. Without spending hours on documents, generate letters and complete the exit clearance process with the help of Envision HRMS.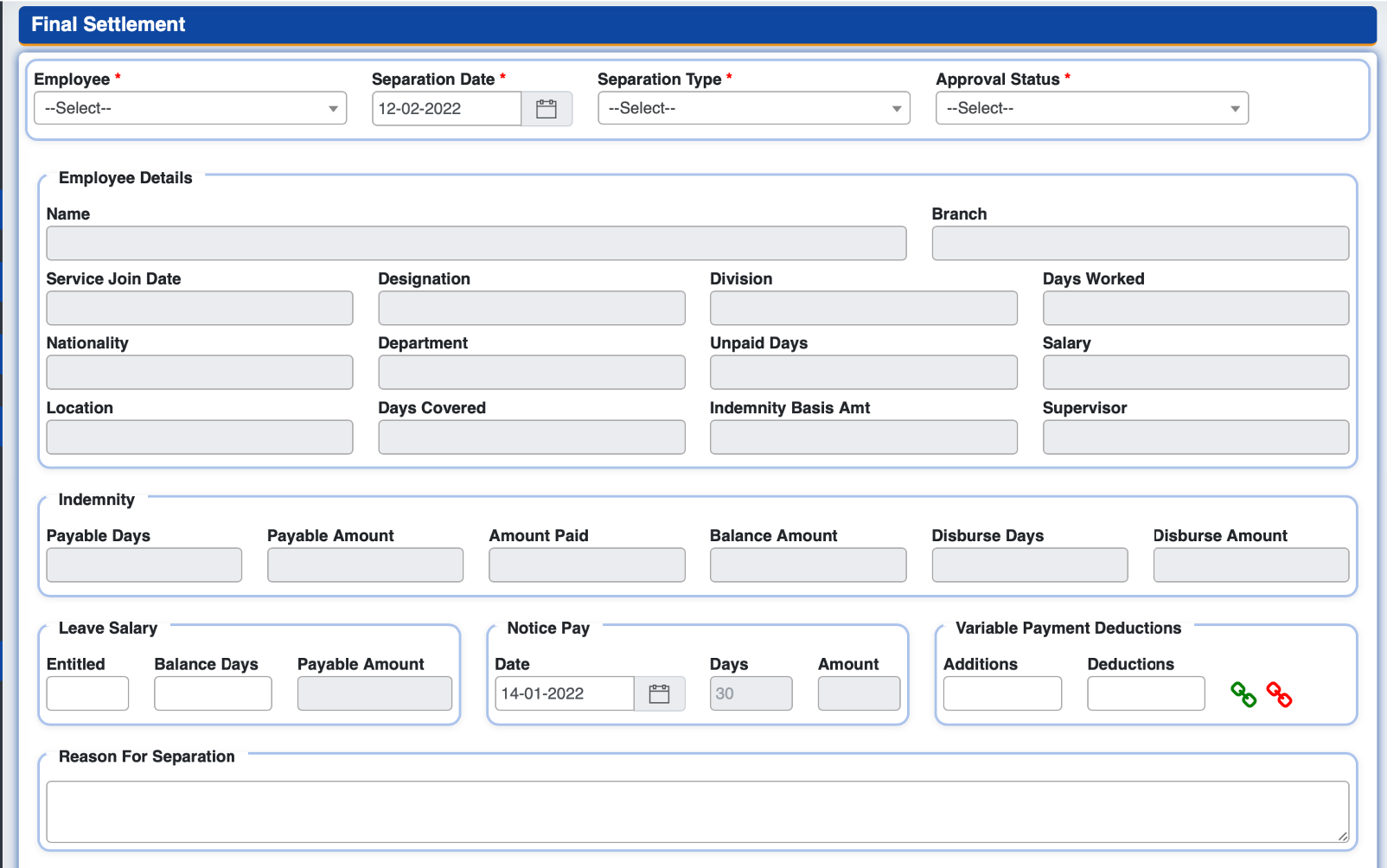 TRACK ALL THE NECESSARY PROCESSES INVOLVING TERMINATION OF AN EMPLOYEE IN ONE PLACE.
Employee offboarding is an important part of the HR professional's duty. The employee offboarding process should be handled with grace and sensitivity. This is the last interaction that an employee has with the company, therefore, it is important for the employee to feel valued during the process. It is also the last chance for the company to retain the employee which puts the HR professional in a very interesting position.
A PLAN THAT'S BEST FOR ALL YOUR HR NEEDS.
Our customized services come with flexible cost-effective prices to suit all businesses. Reach out to us with your needs and let us provide innovative affordable solutions.