INNOVATIVE PAYROLL SOLUTION FOR THE MODERN HR
NOW MANAGE ALL HR PROCESS WITH THE COMPLIANT AND CONSISTENT PAYROLL PROCESS - ENVISION HRMS
HR managers oversee the whole life cycle of payroll processes end-to-end. Doing it manually is often complex and tedious, leading to inaccuracies and is time-consuming. Envision HRMS helps the human resources department to simplify other payroll functions. It can significantly relieve your HR department from a lot of monotonous manual paperwork. It's innovative and customised payroll solution helps calculate salaries and deductions, and processes salaries quickly and accurately.
IN ONE CLICK MANAGE ATTENDANCE AND PROCESS PAYROLL.
Manage attendance, overtime or leave of absence and process payroll based on the data hassle-free with envision HRMS. Automatically record all logins and logouts with complete attendance data as well as shift details and align them with the payroll, based on daily, monthly and periodic attendance. Envision HRMS helps gain 360-degree transparency in your attendance through real-time data retrieval. The envision HRMS's seamless integration with biometric devices would eliminate any possible hiccups in the gathering and storage of attendance data.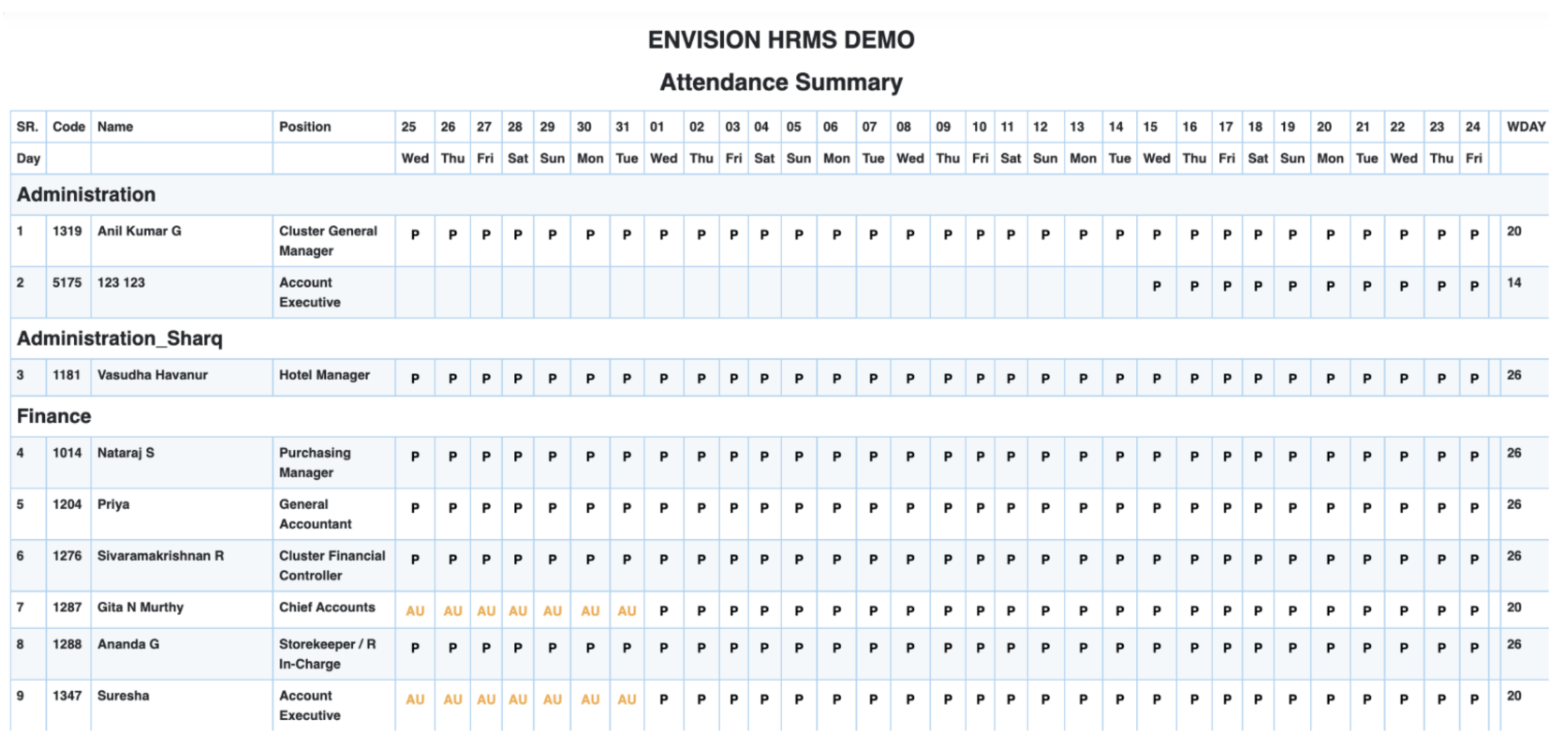 ENVISION HRMS NOTIFIES YOU TIMELY SO NO ISSUES OF MISSING OVERTIME DETAILS OR LEAVE OF ABSENCE ETC,.
Every organisation keeps a record of all its financial transactions. Envision HRMS helps keep track of salary paid, overtime allowances, bonus etc. It is essential to check that all salary and reimbursement data is fed accurately and envision HRMS helps maintain as well as notify with timely reminders and notifications regarding the same. Benefit from envision HRMS's single source of all attendance data to unlock maximum productivity and efficiency through our employee time management software.
CUSTOMISED PAYROLL SOLUTIONS AND AUTOMATED PAYSLIP GENERATION TO COVER ALL YOUR PAYROLL NEEDS.
Envision HRMS not only helps with recording and tracking but also customised payroll solutions to suit all types of business. It generates payslips for each employee in no time and caters to all your payroll needs in one place with no paperwork. Envision HRMS is a smart payroll solution that frees up the human resources department's time from mundane tasks to focus on what matters most — your business growth.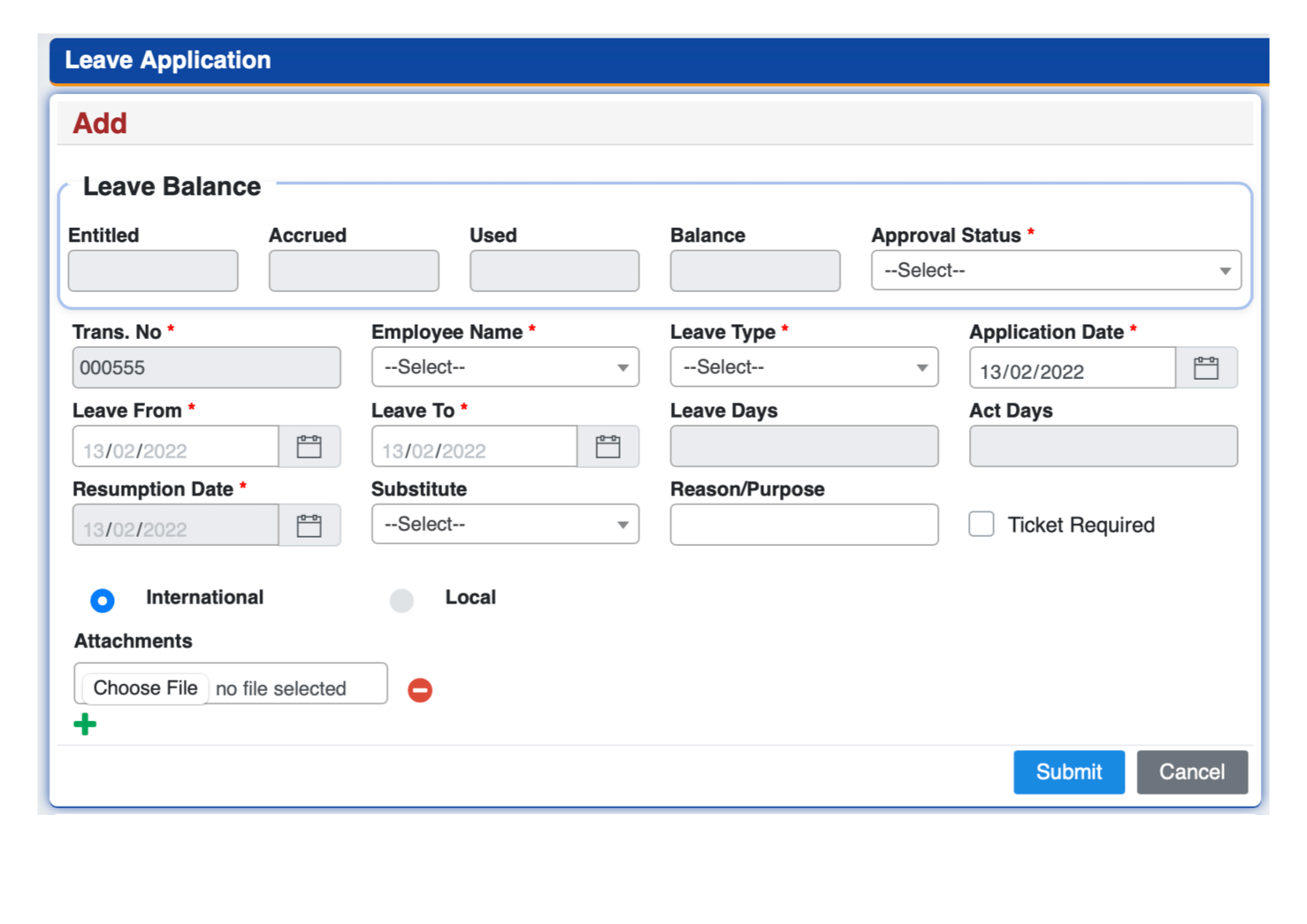 PROCESSING SALARY ADVANCES, VACATION ALLOWANCE, OVERTIME ALLOWANCE AND OTHER TRANSACTIONS CAN BE EFFORTLESSLY MANAGED WITH THE HELP OF ENVISION HRMS.
Payroll incidences (salary increases, overtime allowances…) is one of the tasks that most concerns the HR department. This job is made infinitely easier by using envision HRMS that helps record, process and engage it to the respective managers or departments across the company. In this way, the HR team no longer has to do manual paperwork.
A PLAN THAT'S BEST FOR ALL YOUR HR NEEDS.
Our customized services come with flexible cost-effective prices to suit all businesses. Reach out to us with your needs and let us provide innovative affordable solutions.