HOLIDAYS & VACATIONS TRACKED IN ONE SCREEN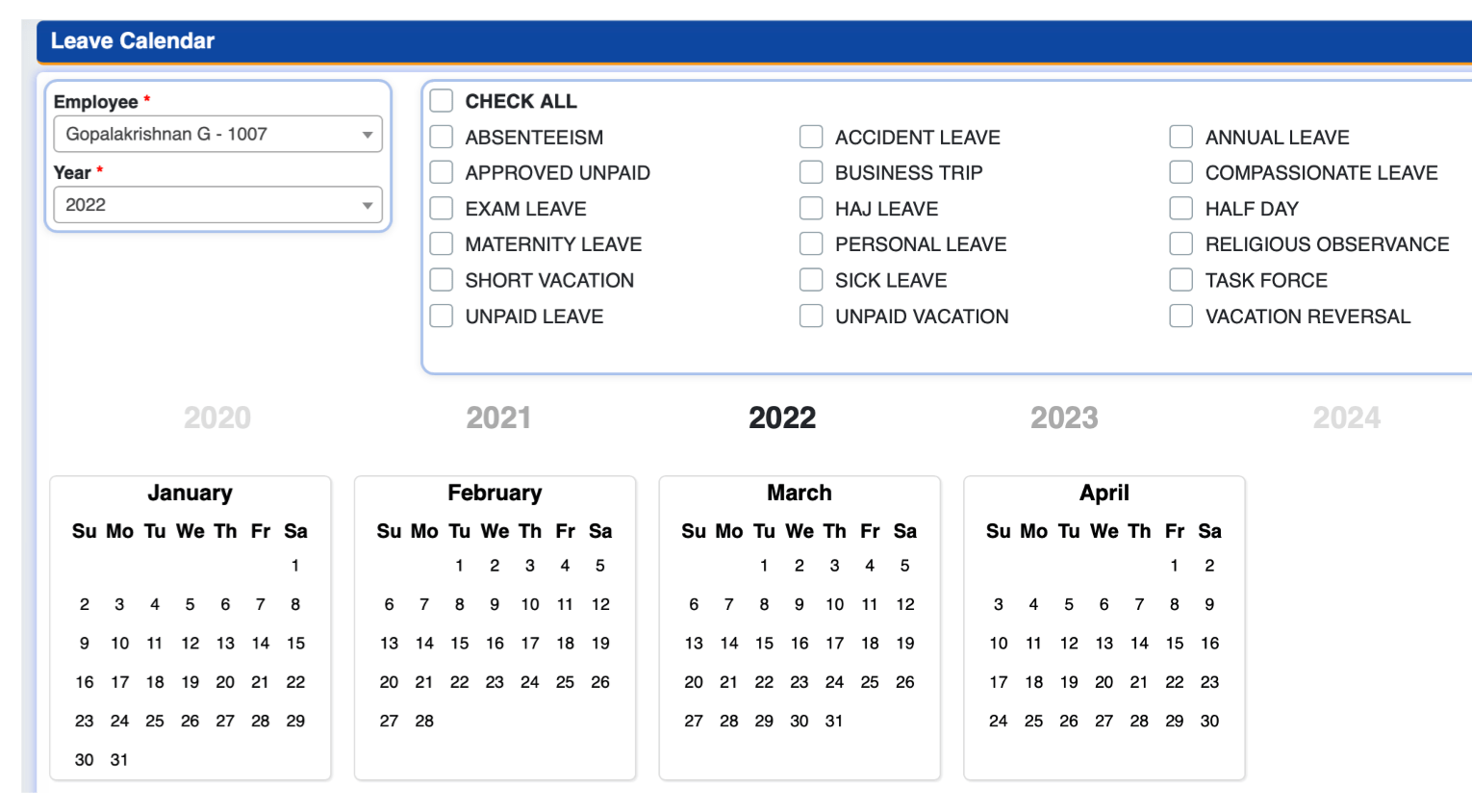 CUSTOMISE AND SHARE COMPANY LEVEL HOLIDAY CALENDARS.
One of the jobs of the HR Department is to formulate and manage the leave Policy of the organisation. Apart from creating the policy, the HR Department is also responsible for maintaining and sharing the policies and list of holidays with its employees. It is a requirement to give Leave to employees in an organisation. With the help of envision HRMS, your employees will be able to view their leave balance, holiday list and other records anytime from any device with a web browser.
COMPLETE DATA OF EMPLOYEES ON VACATION AND THEIR REJOIN DATES, ALL EASILY ACCESSIBLE.
HR departments receive countless emails from employees requesting holidays, justifying absences, etc. One way of optimising this work is to centralise it and envision HRMS enables you to manage these authorisations almost automatically. This makes it much easier to manage resources, spot potential gaps and find solutions.
TRACK EMPLOYEES ATTENDANCE AND ABSENCE.
On a daily basis, envision HRMS helps in tracking the amount of time worked by an employee, number of leaves taken etc., It helps in managing employees better and consequently making the job of human resources departments easy. Apart from using this information for Payroll processing, organisations would also need to generate a number of statutory reports based on the Attendance data.
A PLAN THAT'S BEST FOR ALL YOUR HR NEEDS.
Our customized services come with flexible cost-effective prices to suit all businesses. Reach out to us with your needs and let us provide innovative affordable solutions.